1. Contact Us
Regardless of whether you envision an exclusive Conservatory, an exceptional Orangery or a romantic Pavilion, please do not hesitate to contact us. We would be happy to advise you. This can be done by telephone, in person or via our contact form.
During a first on-site appointment, you will be consulted by a highly qualified and expert German- or English-speaking employee. Here, close attention is paid to ensure that your wishes are accommodated – we will find the ideal solution for you which meets your expectations.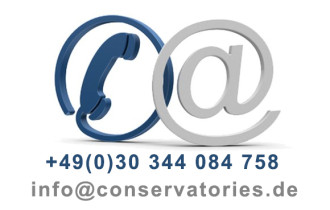 2. Blueprint Design
All insights and impressions from our conversation are subsequently visualised by us in detail and summarized in an individual offer. If our concept and the design meet your approval, the order will be confirmed with a detailed service description.
Following this, the construction site and existing buildings will be precisely measured and a detailed CAD drawing is created, which we once again will discuss with you.
If required, we can also handle obtaining necessary building permits.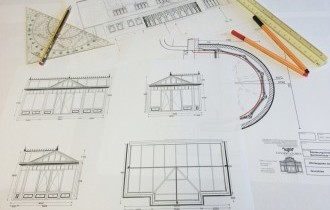 3. Production
After having clarified all questions that may still remain unanswered, we will seek your approval of the architectural design and a building permit from the authorities. Now the manufacturing of your Conservatory will begin. Highly qualified employees construct your object with the finest quality materials in workshops and Berlin and Bremen, Germany, ensuring top-grade quality "Made in Germany". We guarantee parts will fit exactly by pre-assembling building components.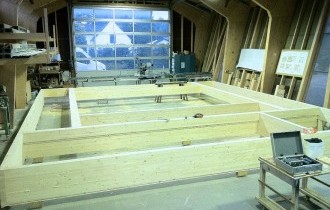 4. Delivery and Assembly
The components are securely packed and delivered to the project site pre-assembled. Your Conservatory will then be unloaded with the assistance of special equipment. The assembly is executed by our own highly-qualified employees. They are accompanied by an expert project manager, who, for projects abroad, will be point of contact for all questions, supporting you in fluent English. We will leave the premises tidy and clean – you are now free to start filling your new space with your interior design ideas.